Sponsors & Partners


The Supply Chain & Logistics Association of Australia (SCLAA) is Australia's largest association for Supply Chain and Logistics professionals and practitioners. Key focuses for the SCLAA are its' Future Leaders Group - fostering up-and-coming industry talent - and the annual Australian Supply Chain & Logistics Awards, now in its' 57th year.

We are a member based organisation, run by volunteers actively practicing in the industry. Our mission is to serve and advance the interests of Supply Chain and Logistics professionals and practitioners across all industries and functions. We do this through the development of the profession & practice, collaboration with industry stakeholders, educational & networking opportunities, and promotion & recognition of innovative leading practice in Supply Chain & Logistics.
For more information, please visit sclaa.com.au
---
ProjectLink is one of Australia's biggest online directories for the building, road, landscaping, mining, port and railway sectors.

ProjectLink has been specifically designed to connect key industry specifiers and customers to relevant suppliers in order to source products & services for commercial, residential, industrial and major projects.

"Can't find the product? ProjectLink will source it for you".

For more information, please visit www.projectlink.com.au
---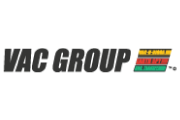 VAC Group have the technologies, products & capabilities to assess, locate and mitigate underground related risk associated with the design and construction of civil and infrastructure works. Vac Group are an Australian owned and operated national company that can provide a total solution to their customers needs, no matter how varied the scope of works. From initial consultation, to survey locating, non-destructive excavation, to reinstatement & soil transfer.

For more information, please visit www.vacgroup.com.au
---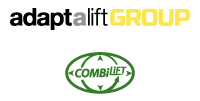 Adaptalift Group is Australia's largest family owned private forklift companies; its diverse operations include Hyster and Combilift trucks.

We cover the smallest materials handling requirement up to the largest lifts through our large Hyster and Straddle Carrier Range, right down to our very specialised narrow aisle and rough terrain ranges.

Adaptalift's reputation has been built on total commitment to customer service while providing customers with the most reliable, flexible and cost effective solutions to their materials handling and forklift fleet management requirements.
For more information, please visit www.aalhysterforklifts.com.au

---

The Advertiser is delighted to be appointed the media partner to cover the South Australian major projects Conference organised by Expotrade.
The Advertiser business pages and the SA Business Journal will be feature the editorial coverage for this important annual event.

For more information, please visit www.adelaidenow.com.au

---
EventsLinked is an online networking facility - specifically designed for conference and seminar attendees. It allows the attendees of an event to interact with one-another, before and after the event.
For more information, please visit www.eventslinked.com