South Australia Set for Major Expansions
Posted On April 11, 2017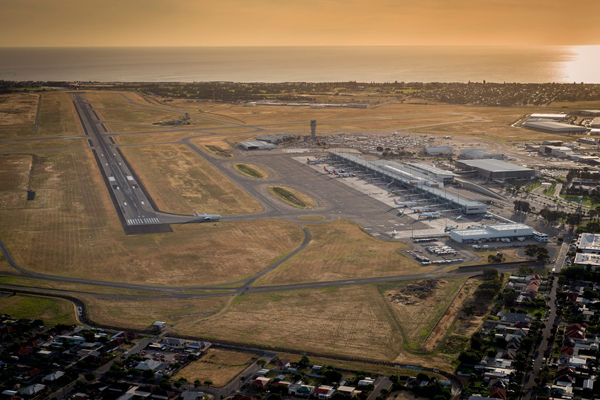 The South Australian government is investing $12.1 billion on public infrastructure projects this year in order to stimulate employment and boost the economy. The 10th Annual South Australian Major Projects Conference will examine major new projects underway including the Adelaide Airport expansion, programs for the development of driverless car technology and the establishment of a 10 Gigabit City Network for Adelaide.
The City of Adelaide in particular is under­taking a number of infrastructure, public transport and expansion projects that will increase the liveability of the city. A $50 million, seven-storey and 165-room hotel expansion will be added to the Adelaide Airport creating approximately 350 jobs in the construction process, positioning the airport as a major infrastructure project and economic asset in South Australia. Alongside this development, the airport terminal's size is expected to triple and several multistorey office buildings are to be added in a new business area, according to an airport masterplan released in 2014.
As South Australia moves away from traditional car manufacturing, the state government will invest $10 million in grants on driverless car technology over the next three years. This boost aims to draw researchers and manufacturers to the region, creating additional incentives for autonomous technology producers to bring their business to Adelaide.

South Australia has also allowed driverless vehicle trials earlier this year through new road laws, facilitating the rapid rise of disruptive technology and transition to a shared economy. With the industry expected to be worth $90 billion globally by 2030, driverless cars will deliver huge benefits to South Australia's roads and economy.
In a bid to become a "smart" Gig City, Adelaide will offer ultra-fast internet speeds of up to 10-gigabits-per-second across key innovation precincts. The ambitious plan envisions Adelaide as a playground for entrepreneurs and innovators, who will drive economic expansion, create new opportunities and fields, futureproofing South Australia against the rapid onslaught of changes in an ever evolving shared economy. The city is now overseeing plans to build a fibre network that by 2022 may be capable of delivering the fastest internet in Australia, eradicating barriers between large urban centres and regional cities.
The 10th Annual South Australian Major Projects Conference will provide comprehensive overviews of major projects taking shape across the state. With presentations from expert speakers and rich networking opportunities, the Conference will be held at the Adelaide Convention and Exhibition Centre July 25th-July 26th.