Conference Agenda
---
---
07:50 - 08:50
REGISTRATION
09:00 - 09:30
Speed Networking
This speed networking session will allow delegates to introduce themselves and swap business cards with those they are seated with and other conference attendees.
09:30 - 10:00
Overview of South Australia's Major Defence Projects
Australia's $35 billion Hunter Class frigate program
Future Submarine Program

Richard Price, Chief Executive, Defence SA

10:00 - 10:30
SA Water Capital Investment - Driving Efficiency in Capital Investment through Innovative and Maturing Partnering Models
SA Water began a new partnering approach for delivery of Capital Works back in 2011 that involved working collaboratively with a range of engineering and construction service providers. Since then the organisation has invested over $3.5B in its asset base to ensure customer service levels are maintained. This presentation will tell the story of how the capital delivery model has evolved through this period and outline the model to be used to deliver around $1.5B in capital works for the next regulatory period from July 2020 to June 2024.

Mark Gobbie, Acting Chief Executive, SA Water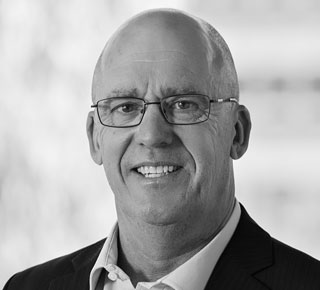 10:30 - 11:00
South Australia's Energy Transformation
ElectraNet has been exploring options to facilitate South Australia's energy transformation, while helping to lower electricity prices and improve system security.
A high-capacity interconnector between South Australia and New South Wales, with an added connection to north west Victoria, is the preferred option to generate a range of benefits for South Australia, New South Wales and Victoria.
These benefits include improved electricity affordability, energy and network security and the connection of renewable energy needed to meet Australia's carbon emissions targets.

Rainer Korte, Group Executive Asset Management, ElectraNet

11:30 - 12:00
Update on the Adelaide-Tarcoola Rail Upgrade Acceleration Project
The project involves the upgrade of approximately 600 kilometres of track on the Interstate network between Adelaide (Islington and Outer Harbor) and Tarcoola which supports intermodal freight traffic to and from WA as well as a lot of heavy minerals rail freight.
The Adelaide – Tarcoola Re-railing Upgrade has been assessed by Infrastructure Australia and designated a priority project.
The upgrade builds upon an existing 100 kilometres of track enhancements that have already been completed by ARTC along this section of rail line. The project is expected to be completed in late 2019.

Brian Green, General Manager – Asset Management, ARTC

12:00 - 12:30
Development of South Australia's First 20-Year Infrastructure Strategy
Infrastructure SA is an independent body that combines private and public sector expertise to develop the 20-Year State Infrastructure Strategy and 5-yearly Capital Intentions Statements.
It will identify future infrastructure needs for industries, businesses and communities to thrive in the context of expected opportunities and challenges for the State.
The Strategy Discussion Paper is available now. Submissions in response to the Paper close 31 July 2019

Jeremy Conway, Chief Executive, Infrastructure SA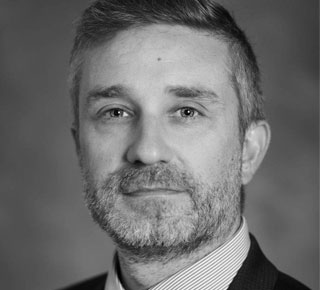 12:30 - 13:00
South Australia's Planning Reform
South Australia is currently undergoing the biggest modernisation of its planning system in 20 years.
The new planning system seeks to achieve better outcomes for South Australia's economy, environment and communities.
Overview of the Planning reforms

Sally Smith, Executive Director – Planning and Land Use Services, Department of Planning, Transport and Infrastructure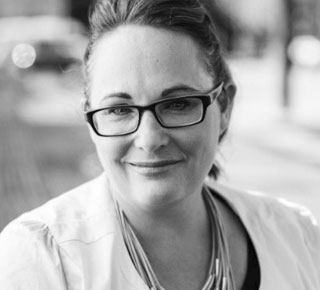 13:00 - 14:00
LUNCH BREAK
14:00 - 14:20
Latest Updates for the Oaklands Crossing Grade Separation Project

The $174 million project is being jointly funded by the Australian Government - $95 million, the State Government - $74 million and the City of Marion - $5 million.
The project will:
Improve travel times and reduce travel time variability for vehicles utilising the crossing (commuter, business and freight)
Improve safety by removing a road-rail crossing point as part of the Railway Crossing Safety Strategy
Improve cycling and walking accessibility and safety by removing conflicts
Have the potential to act as a catalyst for development and renewal in the area.

Nigel Schmidt, Alliance General Manager, Public Transport Projects Alliance

14:20 - 15:10
Panel Discussion
Building A Stronger SA: Plans, Priorities and Opportunities
Unlocking the full potential of SA's Economy
Sectors Driving Economic Growth for SA

Aaron Hill, Director, Deloitte Access Economics
Torie Brown, Deputy Executive Director - SA, Property Council of Australia
Evan Knapp, Executive Officer, South Australian Freight Council
John Sergeant, Managing Director, Kangaroo Island Plantation Timbers Ltd
Pat Gerace, Chief Executive Officer
, Urban Development Institute of Australia (SA)

Tim Boundy, Chief Executive Officer, Renew Adelaide

15:40 - 16:00
Cost Effective Power: No Longer a Pipe Dream for Major Projects
All over the world large operations are looking to diversify their power needs into non-traditional methods that combine reliability and affordability. With some clever thinking, this may just include reducing emissions. Here in Australia, policy apathy and waiting for the next big thing is making decision making close to impossible. So why are stakeholders waiting? With the reduction in costs associated with renewable energy and the advent of other cost effective solutions just around the corner, how can it be that large projects and operating facilities continue to wait. Could it be because the answer is more complex than one silver bullet? This presentation looks to promote some new thinking on existing and "just around the corner" options for some of our largest companies and projects in Australia.

Benjamin Heard, Consultant - Asset Performance, Frazer-Nash Consultancy

16:00 - 16:20
Civil Contractors Federation SA– Promoting, Supporting, Protecting Civil Contractors
Mr Phil Sutherland, CEO of the Civil Contractors Federation – South Australia (CCF SA) will discuss the role and function of the CCF SA , an Industry Association and peak body dedicated to supporting and promoting the civil construction sector in SA. The CCF SA has a Membership of more than 500 companies and offers a wide range of services to its Membership including advocacy, events, training and access to professional, legal and technical assistance. The CCF SA works closely with government at all levels at the political and agency level to ensure that government decision making in the areas of policy and regulation is well informed and will result in positive outcomes for the sector and the SA economy. CCF SA delivers high quality, well attended events designed to show case the industry (projects and people) and provide opportunities for networking and fellowship. The CCF SA training arm Civil Train SA is a not for profit industry trainer, with a focus on quality training and delivers nationally accredited and non-accredited civil construction related courses and programs for people in SA, the NT and WA.

Phillip Sutherland, Chief Executive Officer, Civil Contractors Federation South Australia (CCF SA)

16:20 - 16:40
Development of a Deep Sea Port at Cape Hardy and The Benefits it Would Bring to the Region

Dion Dorward, Chief Executive Officer, Regional Development Australia – Whyalla & Eyre Peninsula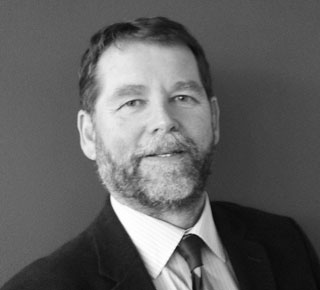 16:45 - 17:45
COCKTAIL NETWORKING FUNCTION
08:25 - 08:55
REGISTRATION
09:30 - 10:00
Ministerial Address

Hon. Stephan Knoll MP, Minister for Transport, Infrastructure and Local Government, Minister for Planning - South Australia

10:00 - 10:30
Address by the Lord Mayor

Sandy Verschoor, The Right Honourable The Lord Mayor of Adelaide, City of Adelaide

10:30 - 11:00
Speed Networking
This speed networking session will allow delegates to introduce themselves and swap business cards with those they are seated with and other conference attendees.
11:30 - 12:00
Adelaide Airport Terminal Expansion Project
Adelaide Airport is expanding its main terminal to significantly upgrade international arrivals and departures, and create more retail and dining options for both domestic and international travellers.
The expansion will significantly improve the arrivals and departures experience for international passengers, with a second, longer baggage belt for arrivals, more space for emigration and immigration processing, expanded security screening, a larger duty free precinct for arrivals and departures, and expanded dining and retail options.
Project Overview and Timelines

Mark Young, Managing Director, Adelaide Airport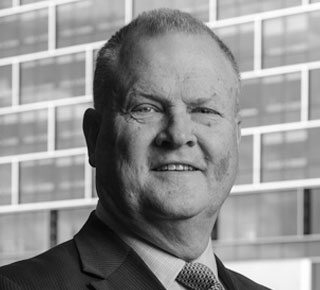 12:00 - 12:20
Exploring the Nexus between Tourism and Infrastructure
Significance of Infrastructure in Destination Development
Growing Tourism Sector as Future Driver of Economic Activity in South Australia

Nick Jones, Executive Director – Destination Development, South Australian Tourism Commission

12:20 - 12:50
Lot Fourteen: The redevelopment of the former RAH site
Lot Fourteen on the site of the former Royal Adelaide Hospital is our neighbourhood to inspire ideas and change the game across innovation, research, art and culture.
The seven-hectare neighbourhood is bringing together members of the Space and Defence, Machine Learning and Artificial Intelligence and Creative Industries to share spaces, experiences and most of all, talent.
Project Overview and Updates

Mark Devine, Acting Chief Executive, Renewal SA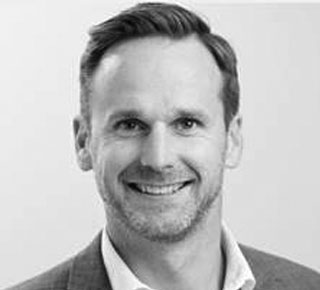 12:50 - 13:50
LUNCH BREAK
13:50 - 14:20
Designing Major Projects
A presentation by Alex Hall on his top 10 design considerations for Major projects.
Gain insight into global trends and the latest ideas shaping our city.
See how this thinking has informed major projects in South Australia including Twin Street Student Accommodation designed by Woods Bagot. The 124.2-metre-tower will be among the world's tallest towers specifically designed to house students located in Adelaide CBD.

Alex Hall, Associate Principal, Woods Bagot

14:20 - 14:40
A Strong Steel Industry
The South Australian Government, through the SA Industry Participation Policy, has provided significant support for the local steel industry and the myriad of local industries both upstream and downstream. A cornerstone of that policy is the mandating of a defined transparent quality bar that helps to ensure that imported steel and steelwork of poor quality does not undercut our local industry nor compromise the safety of our community. The quality bar is ensured through third party certification of both steel and fabricated steelwork.
The presentation discusses the imperatives for third party certification, the details of the third party schemes available and how the South Australian Government has worked with industry to roll out this market leading approach to ensuring the wellbeing an safety of the community

Dr Peter Key, National Technical Development Manager, Australian Steel Institute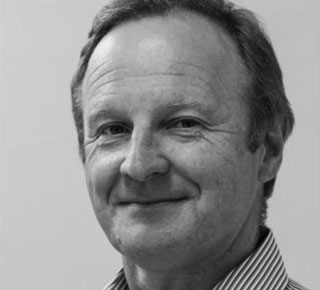 14:40 - 15:25
Panel Discussion

Planning, Procuring and Funding Major Projects for South Australia
Delivering Critical Infrastructure through Effective Planning
Innovative Ways of Funding Infrastructure: Exploring Public Private Partnerships, Value Capture
Delivering Successful Procurement Outcomes for Projects

Bettina Venner, Manager – Supply Chain Development, Department for Trade, Tourism and Investment
Lisa Teburea, Executive Director - Public Affairs, Local Government Association of South Australia
Mark Balnaves, Chairman, Celsus
Rod Hook, Founder & Owner, Rod Hook & Associates

15:30 - 16:00
REFRESHMENTS
Agenda is subject to change
*Speakers to be confirmed