Future-proofing Energy and Defence Headline the SA Major Projects Conference
Posted On May 9, 2017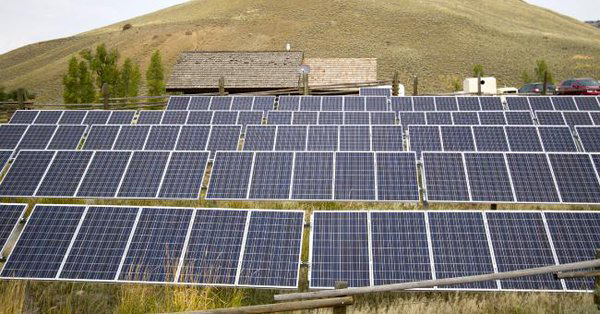 AGL Executive General Manger in New Energy, Elisabeth Brinton will appear at the 10th Annual South Australia Major Projects Conference 2017 to address attendees on the $20 million virtual power plant (VPP), the largest of its kind in the world, which is currently undergoing trials in South Australia.
Brinton brings her extensive experience across energy, technology and agriculture sectors to the event, highlighting the benefits of the VPP project for both customers and the electricity market.
The implementation of the VPP follows in the wake of SA's power crisis which has seen power stations shut down across the state. A public-private investment between AGL and the federal Australian Renewable Energy Agency, the trial will rollout 1000 connected batteries. Once complete, the VPP installed in homes and businesses across Adelaide will have the output equivalent to a 5MW solar peaking plant.
In cases of severe weather events, AGL will the ability to direct power from the battery to customer's homes or into the grid, effectively crowd-sourcing energy. Addressing periods of peak demand such as this are a crucial necessity as customers express concern regarding the state's energy reliability.
Many of the challenges associated with supply pressures experienced in times of high demand will be alleviated by AGL's increase to the storage capacity of solar batteries.
Forming the backbone of defence in Australia in years to come, the flagship Future Submarine Program (SEA1000) radically improves Australia's national security. With the nation's $1.6 trillion economy dependent on secure sea lanes, the SEA1000 program will deliver an affordable and sustainable submarine capability of critical strategic importance to the nation's maritime security planning.
As the largest defence procurement in the nation's history, the Future Submarines program is an investment of more than $50 billion in Australia's security, set to transform South Australia's economy and drive innovation across a range of sectors.
The nation's premier naval industry hub, SA's Techport Australia, is the centre of naval shipbuilding for the Future Submarine program.
Defence SA Chief Executive Andy Keough will illuminate developments on the Future Submarines program at the 10th Annual South Australian Major Projects Conference which will be held on the 25-26 July at the Adelaide Convention and Exhibition Centre.